Panacea Tri-Temp
Uncompromised Thermal Performance
About
Panacea Tri-Temp
Today's more challenging device testing applications, require precision thermal test control across a full Tri-Temp range. In addition, with the rapid evolution of packaged device architectures, customers need a test handler that will flex on demand without a high degree of changeover effort.
Panacea was designed with an advanced thermal engine that demonstrates incredible temperature precision at the test site in a first-of-its kind, highly flexible, chamberless environment. This allows customers to achieve cost-effective testing today and peace-of-mind for what's next.
Panacea was designed for the most demanding range of thermal test. It performs brilliantly during extreme cold test by leveraging the efficiencies of conductive energy transfer. Panacea's thermal control system also provides extreme stability at elevated temperatures for customers who demand the most accurate performance.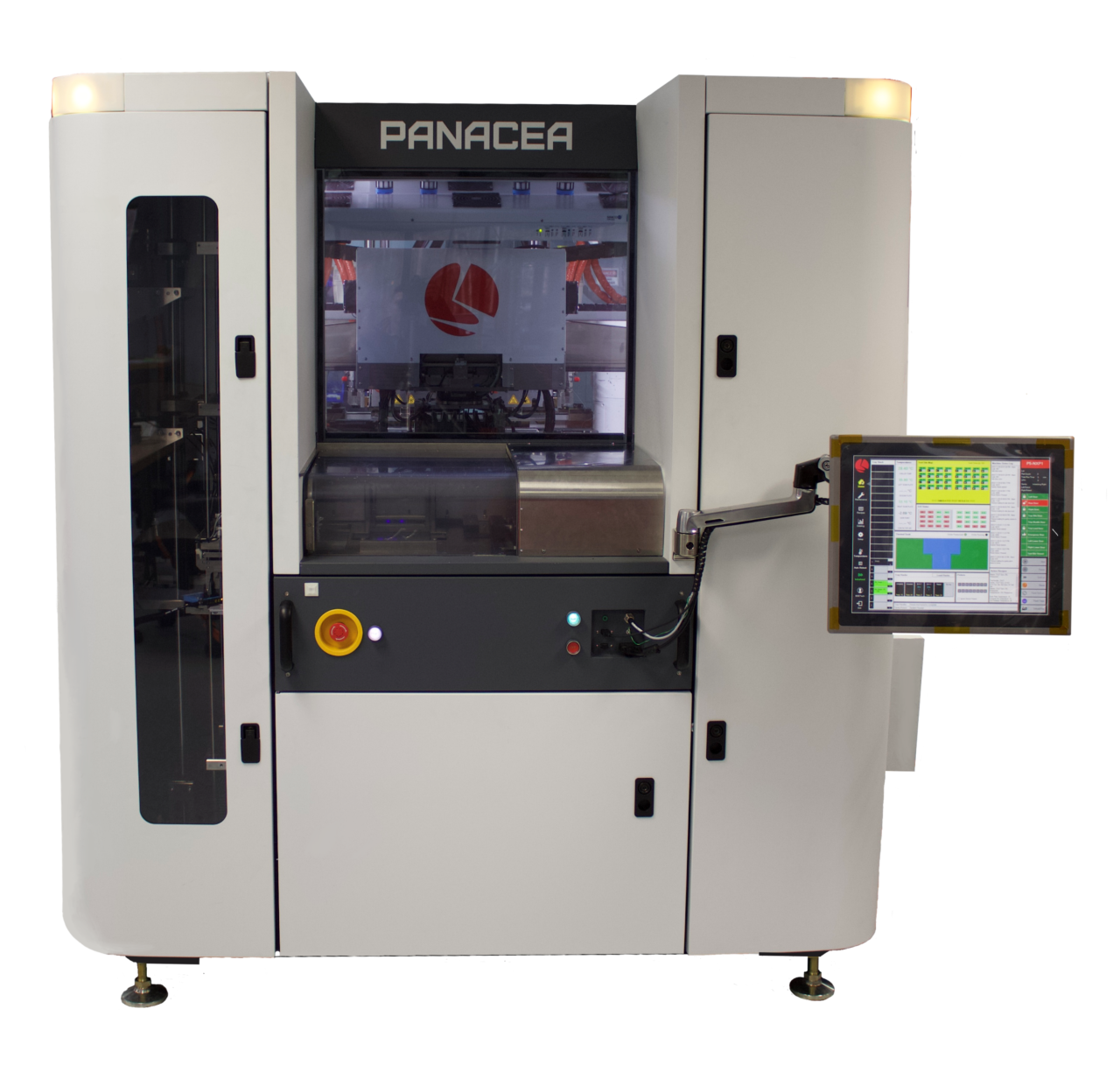 Up To 32 Test Sites
Full Tri-Temp Range of -55°C To 155°C
Best-In-Class Standard Thermal Accuracy +/-1°C at Test Site
Standard ATC up to 30W
Vision-Equipped Device Flow
Oversized Test Site Opening
No Manipulator/ Docking Restrictions
Custom Product Paths for Ultimate Flexibility
Ready To Start
A Conversation?