Panacea High Accuracy
Vision-Enabled Precision
About Panacea
High Accuracy
Over the last half century, Moore's Law has driven incredible advances in semiconductor performance and small scale. "More of Moore" extends Moore's Law further through advanced semiconductor packaging and unique architectures that deliver faster performance in more concise form-factors. In parallel with these incredible accomplishments, consumer electronics devices are packing more and more power into smaller devices which forces mechanical features, for example, to shrink as well. With smaller scale comes an essential need for higher precision accuracy, and Panacea delivers.
Our High Accuracy Panacea delivers an entirely new standard of performance and showcases what was previously thought unachievable with other test handlers.
Panacea's open architecture allows for a proprietary, simplified, 3-stage device flow and can locate up to 8 devices in parallel within +/-25um (4σ) at the test site under ambient conditions.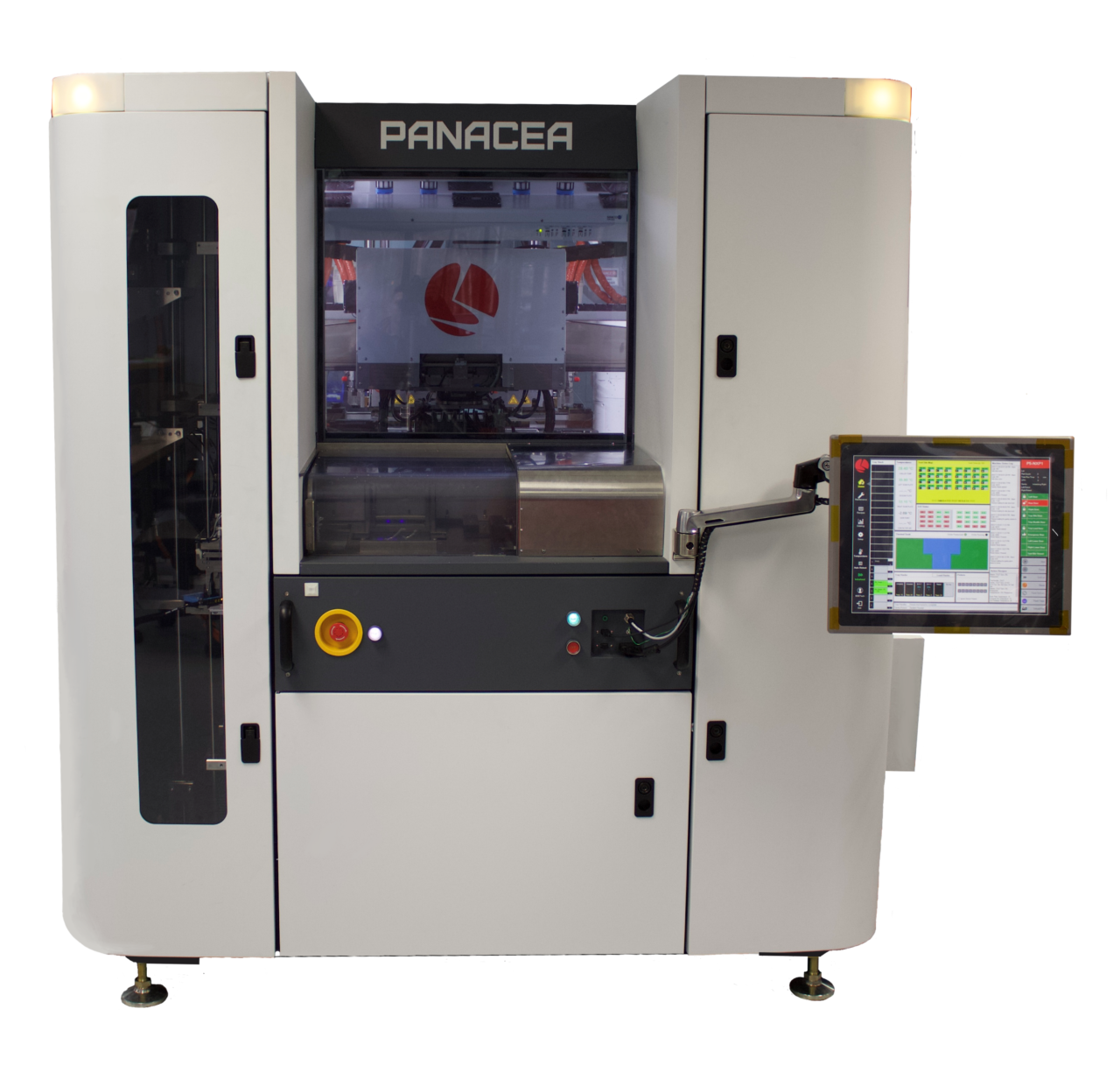 +/-25um (4σ) With 8 DUTs in Parallel, Under Ambient Conditions
Split / Multi-Device Configurations
Custom Device Heads for Complex Geometries
Ambient Test and Non-Standard Test Applications
Ready To Start
A Conversation?